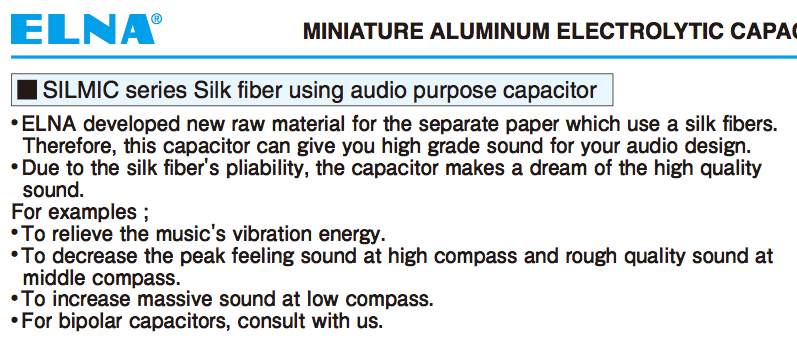 What does a dream sound like?
I don't have the expertise to know what they mean by this, but it doesn't sound like it's something that makes a huge difference. I like getting my parts from mouser. They are so close that UPS ground usually is next-day. They don't have the audio grade 4.7uF Elna's (C1, C3, C4) so I want to order another audio grade capacitor, but "audio grade" isn't a description available for their similar spec'd capacitors.
What is considered audio grade? Low impedence? Low ESR? Low Leakage?