I have the idea to make a passive mixer to split the Ambika in 2 mono outputs.
I wan't to make something like this down here but then all build into a cable. 3 jacks to 1 jack.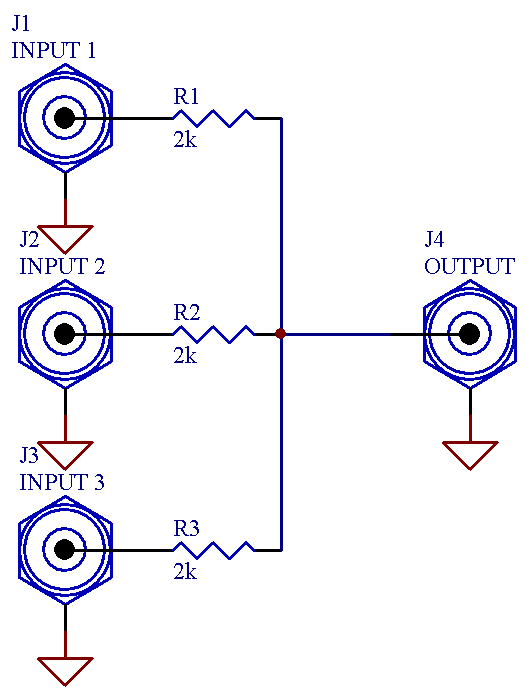 My question is if there is some kind of resistor value that best matches the output of the Ambika's individual outs.