i'd like to make a funny joke here about the picture above but i'm not so good in online jokes…
The four red buttons reminds me of a vagina dentata Fearsome stuff…
What kind of Electrolytic cap are you using ont your polyvoks board ? (Green parts on C24 C25)
Nichicon, they are the parts listed in the mouser BOM on the wiki
Tomorrow I'm taking a train cross-country to Gothenburg where I'll pick up something with a nebula paint job and a regulator that may be needing a replacement…
Now that Chroma Polaris, the Andromeda, Waldorf Wave and a Prophet 08 and I think we have a full house… Meanwhile, there a massive sale of Sanyo Oscon caps at a local store

Swap the 08 for a real Prophet… and post some f******in Pics of the NebuloFizzThing
I hafta get it home to my lair first

Late tomorrow evening it's all mine and in place. I'm staying off the minimöög, the Prophet 5, CS-80 and VCS3. I got people who haz those.
Sometimes, the sequencer is only a piece of the puzzle.
No, but seriously, the case finally came in the mail today. Of course they forgot the Power Control Module, so all I can do is look at it FTM. blueballlllls!

and for a slight change of pace, purchased new in the mid-70s: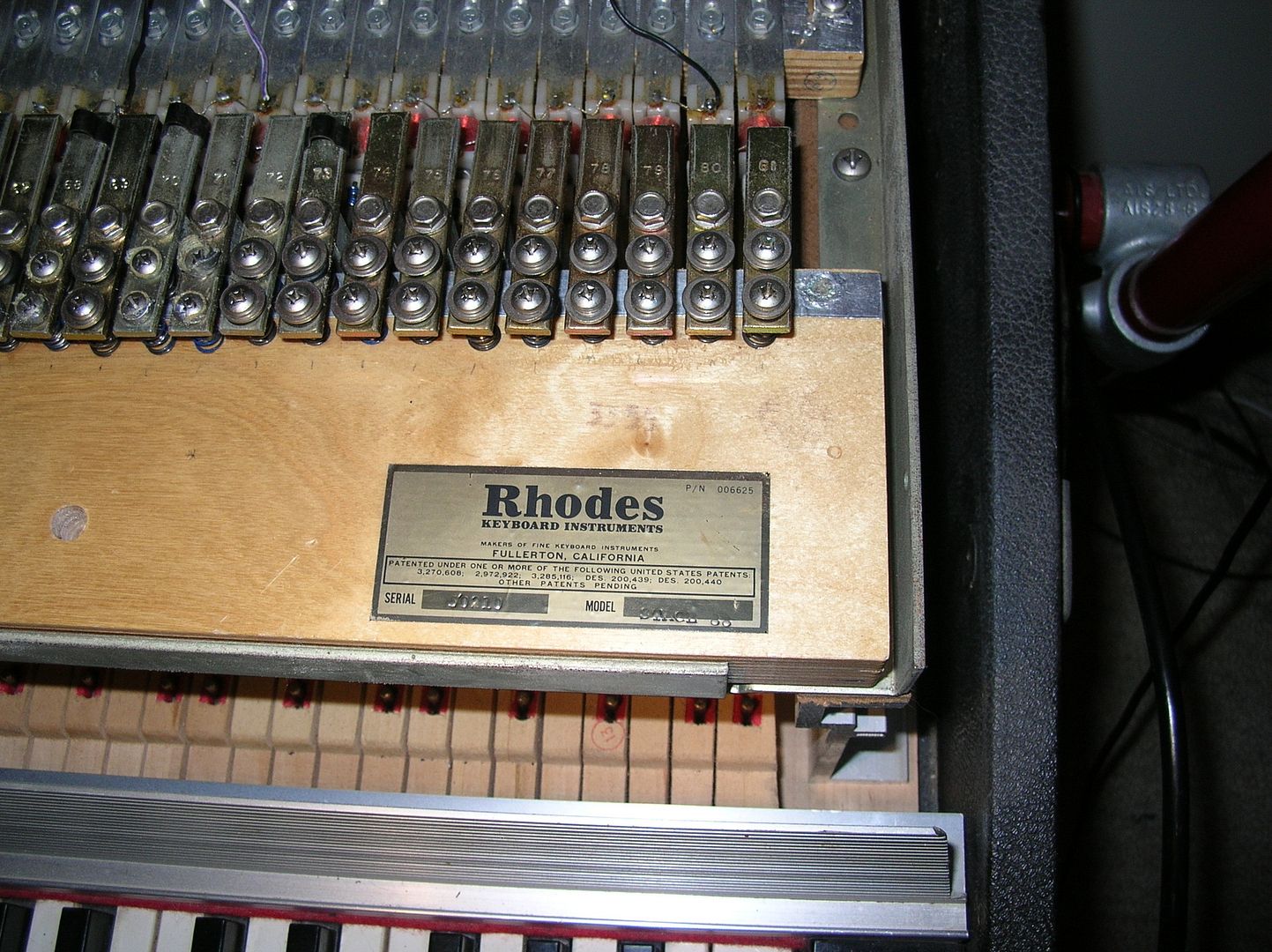 You know, they actually make a flat top for the 88 to put another keyboard on…
And what's the story with the big VISA sticker

When I actually toured, I made a stand using Meccano to hold my Oberheim OB-8. The odd person in the audience actually noticed it. Eventually I made something out of wood, and finally made an entire flat top out of pine. It's in a large rack now so the top doesn't need to be flat. A little while after I got off the road, I ended up working at an Apple retailer, selling Apple II and Apple III computers. That was the last time I actually enjoyed using an Apple. The rainbow Apple sticker came from there (back when rainbows actually meant rainbows), and the VISA sticker probably did too. Those were usually stuck to the door of the store.
Name Dis membrane!
Dirty girls\\

is that for ONE ambika?