hey all,
i'm trying to control the shruthi with the midi designer app, and i'm having trouble getting the NRPN numbers working (well, understanding them). everything that uses CC is working fine, so i know the connection is good.
this is what the NRPN screen looks like on midi designer, set up to control modulation source 1 on channel 2: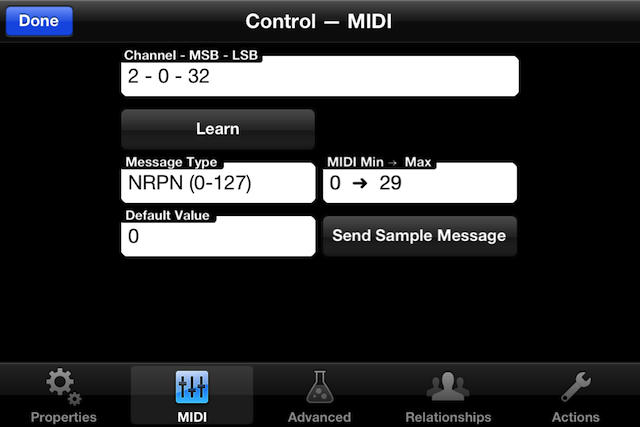 info taken from the manual which says: Modulation n source, 0-29, 32 + 3 * (n – 1), – (parameter, range, nrpn number, cc)
when i move the slider shruthi's screen indicates that it is receiving midi control data, but nothing happens. at least not that i am able to pinpoint.
any insight would be greatly appreciated. i really want to share the layout i've made for the shruthi, but i don't want to call it finished if i don't have the mod matrix done properly

EDIT: oh and also the message type can also be "NRPN (0-16k)" if that's relevant. midi range values change to reflect that as well