Hopefully Olivier doesn't mind me posting here, but I got my start in DIY music electronics (or any kind of electronics!) two years ago when I bought my first Shruthi-1 here and this brings me full circle.
I've just released a DIY kit called the Groovesizer. When I wanted to start learning about DIY music electronics I got myself an Arduino board - I wanted to experiment with all of the cool audio projects that have been created for the arduino and wanted to make a PCB that collected all the hardware for the different projects on one board, and that one could switch between with jumpers.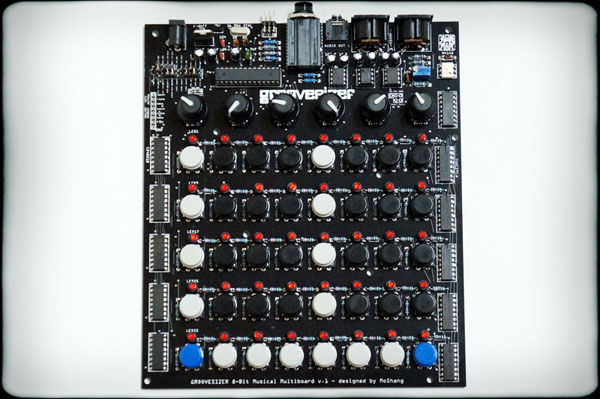 Long story short, the fruit of these labors is now up for sale at groovesizer.com I'm in the process of making all the design files and code available, too.
The Alpha firmware features a 32-step sequencer and (basic) 3 voice synth. Here's a video of two Goovesizers Alpha synced together and playing a Shruthi-1: Groovesizer Alpha & Shruthi-1: midi sync2