Thanx to Olivier for let me being a BETA tester for his Shruthi-1
!
So i havn't really finish to build it (Enclosur and some soldering to do again), but Shruthi is alive now, and i have test it toonight:
waooooooouuuuuuuuuuuuhhhhhh
! This synth roxxxxxx! BASSSSSSS arrrreee reallllyyyy poooooowwweerrrrfullll and FAT!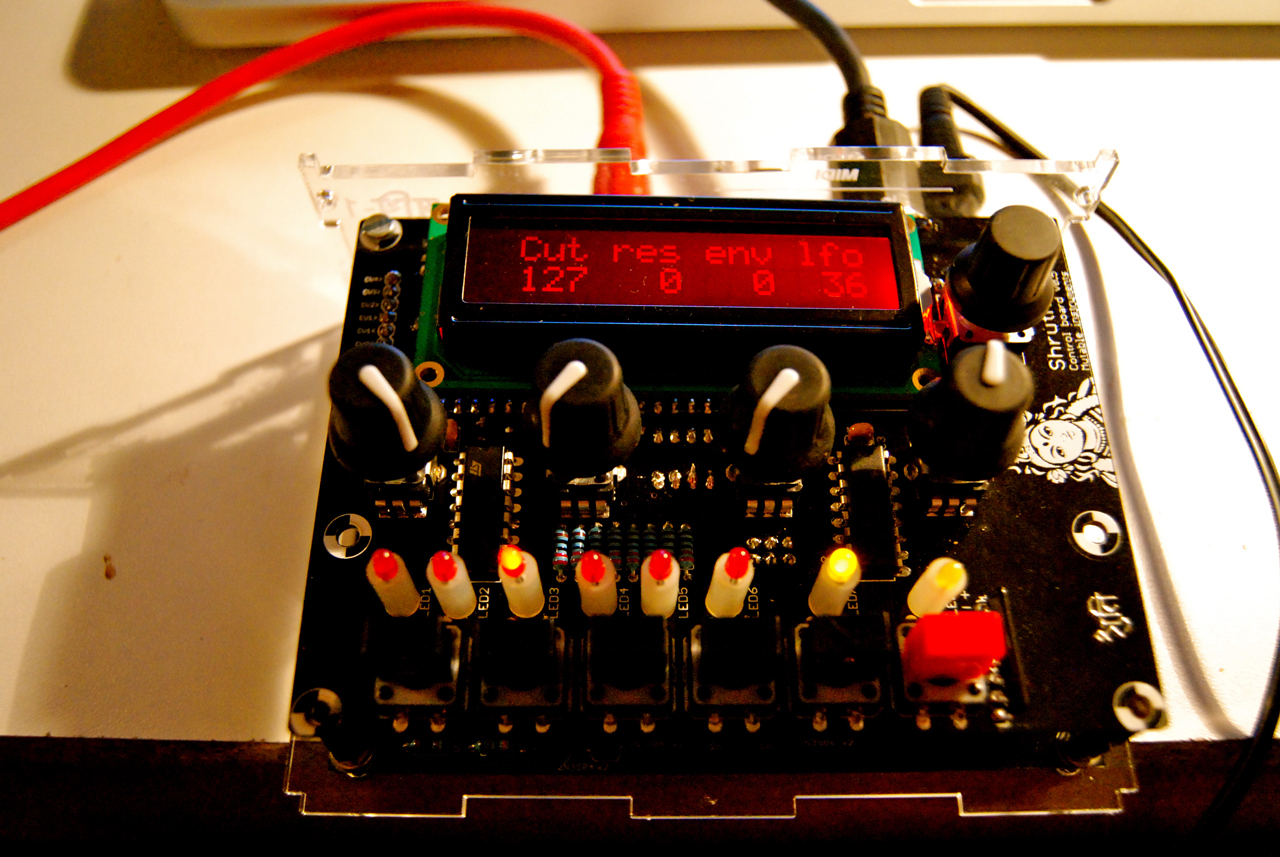 And here is a little trax, just 20 min of test: sequenced in Live, 0% FX 100% Shruthi-1 the drumz too!